purpletigron posting in

permaculture
I first encountered this self-seeding ('multiplier') biennial allium through the Heritage Seed Library of the HDRA - now known also as Garden Organic:
http://www.gardenorganic.org.uk/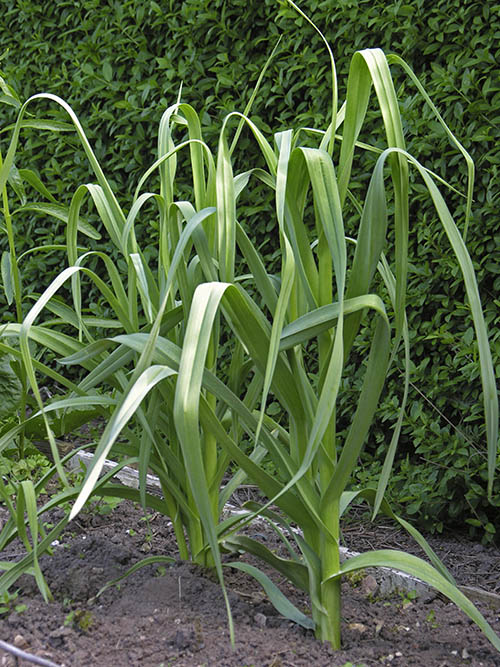 You can read more about the
Allium ampeloprasum babbingtonii
in the excellent Plants for a Future database, which has extensive information about thousands of useful plants which can thrive in temperate climates such as the UK.
http://www.pfaf.org/database/plants.php?Allium+ampeloprasum+babbingtonii
Alliums are said to be good companion plants to fruit trees,
Solanaceae
('nightshades' - tomatoes, peppers, potatoes, etc.), brassicas and carrots (e.g. see
http://en.wikipedia.org/wiki/List_of_companion_plants
). However, I do not yet have much personal experience of these claims regarding Babington's leek.